MR290E Anti Intrusion Alarm Didactic Bench Educational Equipment Building Automation Trainer
1.Product profile
1.1Profile
The training device is an anti-theft system training device applied to the factory family. It can enable students to understand and master the working principle and system composition of the anti-theft alarm system, and cultivate students' corresponding knowledge and skills. It is suitable for higher vocational, higher vocational, secondary occupations. School and technical school related professional teaching and skills training assessment.

1.2 Features
(1) The training platform adopts the aluminum profile column hanging box structure, and the aluminum alloy construction operation training platform. The bottom of the training platform is equipped with a universal wheel, which can be moved flexibly.
(2) The sensor range is complete and can be combined in various ways.
(3) The whole structure adopts open and disassembled type, which can be easily replaced, and the module content is determined according to the principle of productive function and integrated learning function, so that the required modules can be conveniently selected during teaching or competition.
(4) The training and evaluation device is a low-voltage component and is safe to use.
(5) The training platform has a good safety protection system.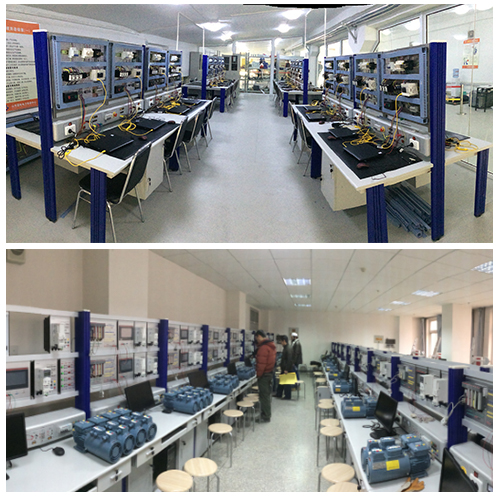 2 performance parameters
(1) Input power: single-phase three-wire system 220V±10% 50Hz
(2) Dimensions: 1000mm × 600mm × 1500mm
(3) Machine capacity: <1.0KVA
(4) Weight: <60kg
(5) Working conditions: ambient temperature -10 ° C ~ +40 ° C Relative humidity <85% (25 ° C)
(6) Safety protection: with leakage voltage, leakage current protection device, safety in line with national standards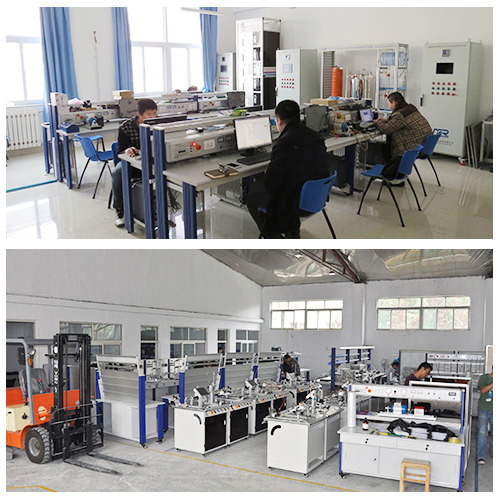 3 product composition
3.1 power module
The power control module adopts the embedded installation mode, and the 2P circuit breaker is used as the total power supply access switch of the training platform, and is equipped with electrical components such as emergency stop and power indicator.
3.2 DC 12V power supply module
Convert AC 220V power to DC 12V power
3.3 Alarm CPU module
Note: This module Z1 and COM, Z2 and COM, Z3 and COM, Z4 and COM are connected to the normally closed switch signal.
This module Z5 and COM, Z6 and COM, Z7 and COM, Z8 and COM are connected to the normally open switch signal