MR100M Didactic Modules With Electric Pneumatic And Hydraulic Actuators Teaching Equipment Educational Hydraulic Training Equipment
Professional training and demonstration; mechatronics training equipment. For electronics
Pneumatic and electrohydraulic workbench
All components used are industrial
Pneumatic components include instant connectors for 4 mm pipes
Electropneumatic component with 4mm instant connection safety cable
The electro-pneumatic components include at least:
Air preparation
Air purification device with 3/2 distribution valve
Allocation block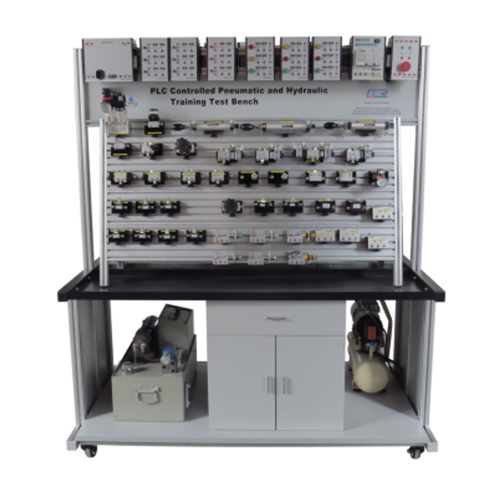 Pressure regulator with pressure gauge
1 MPa pressure gauge
Manual-mechanical valve
3/2 normally closed valve, operated by button
3/2 NC/NO valve, operated by push button
3/2 normally closed valve, operated by emergency button
FC 3/2 NC valve, operated by roller lever
FC 3/2 NC valve. Operated by one-way roller joystick
3/2 normally closed switch double valve
5/2 valve with 2-position selector
Pneumatic valve
3/2 NC / NO, pneumatic single valve
3/2 NC switching valve
Pneumatic 5/2 single valve pneumatic 5/2 double valve flow control equipment
"OR" function double "OR" valve "AND" function
One-way speed controller (dual) fast exhaust valve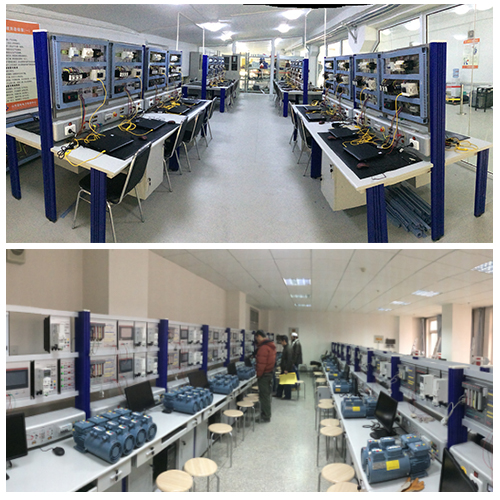 Actuator
Single acting cylinder
Double-acting cylinder with rubber pad
The electromagnetic valve
3/2 NC single solenoid valve
5/2 double solenoid valve
5/2 single solenoid valve
Control module
power supply
A set of electrical inputs (button pad with 3 buttons), a set of 3
relay
Indicator (pilot, buzzer) distributor
Reed automatic switch stroke electric end P/V-V/P converter
Electrical contact pressure switch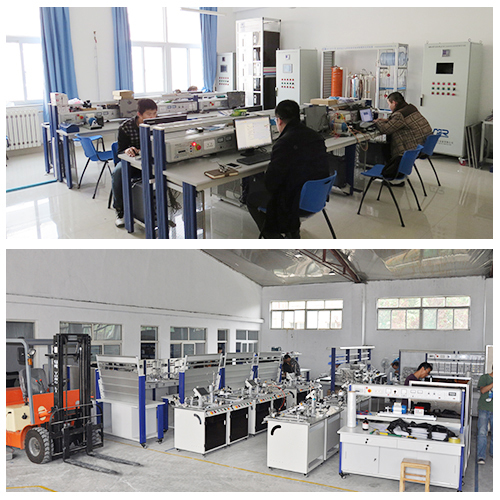 Pressure gauge with electrical contacts
A set of 20m blue tube and 20m flexible 4 mm white tube. A set of 10 "T" shaped accessories
Set of 5 plugs, 1/8"
A set of 10 x 4mm plastic plugs
A set of connecting cables
Pipe cutting machine
Box with tray for gas and electricity combination
10 meters tube black. ø6 mm
Tube extractor
Hydraulic components include at least:
Differential cylinder CD70F25 / 16-200, with protective cover and connecting device for load cell
WS201
Planetary motor
4/2-way valve 4WE6C6X
4/3-way valve 4WE6G6X
4/3-way valve 4WE6J6X
4/3-way directional valve 4WE6E6X overflow valve DBDH6G1X
Relief valve, pilot operated DB6K1-4X / 50
Pressure reducing valve, direct operation DR6DP1-5X
2-way flow control valve 2FRM6B36-3X throttle valve DRV06-1-1X/V
Throttle check valve DRV06-1-1X / V check valve S6A1.X
Check valve, hydraulic pilot-controlled SV 6 PB1-6X accumulator module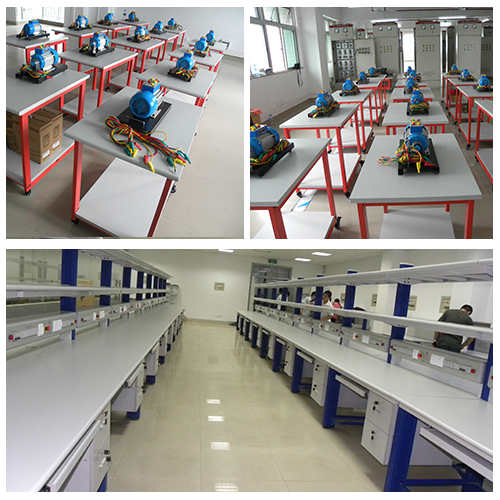 Hydraulic distributor 4x
Close valve
Pressure gauge 0-100 bar with measuring hose
Hose line 630 mm
1000 mm hose line with 90° connector and mini gauge port
Hose line 1500 mm with mini gauge port
Control unit housing version BIBB module
Electric pressure switch
Proximity switch, inductive
Electromagnetic coil cable with LED, type A, black electromagnetic coil cable with LED, type A, gray measuring cable kit, small
Double action cylinder with rubber seal -Electronic pressure sensor with sensor element -Unfastening tool, called Tube-Extracotor -Set of manuals and documentation CD-ROM, Pneumatic electronical slides -Storage box small, Storage box large (Trays for components storage).