MR249E Educational House For Electrical Installations And Testing Didactic Equipment Electrical Skills Training
The educational house for electrical installations has been designed to apply the assembling and testing techniques of electrical installations in buildings of residential, business and service sectors. This system is used to apply the installation techniques according to standards, and in particular, to the safety of electrical installations as explained in the regulations in force. This equipment emphasizes the aspects concerning electrical testing including "visual examination" without any need of "instrumental tests" for checking the installation effi ciency.
EDUCATIONAL HOUSE FOR ELECTRICAL INSTALLATIONS AND TESTING
This equipment represents a small size building for residential use designed to analyze the correct assembling and testing procedures of electrical installations ("Rules for safety of electrical installations"). it is suitable to measure insulation, fault loop impedance and voltage drops, and to carry out continuity tests and checks of protection devices on already wired and operating circuits, besides enabling to carry out changes and transformations on already existing installations.

BASIC TRAINING PROGRAM:
This program includes the analysis of installations such as:
- Lighting and EMF distribution systems
with energy counter (kWh)
- Staircase lighting system
- Interphone system
- Earthing and equipotential system
- TV antenna system
- Telephone distribution system
- Gas and CO alarm system
- Anti theft system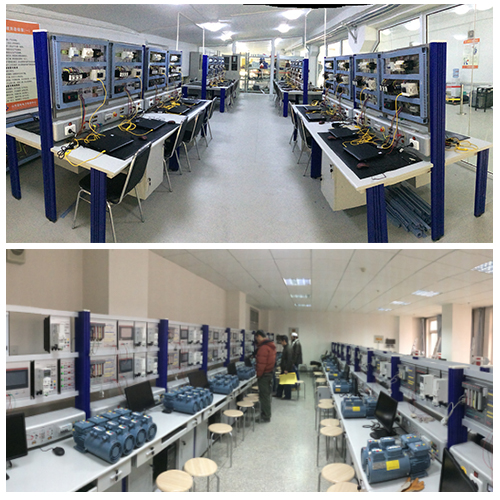 ADDITIONAL TRAINING PROGRAM THAT CAN BE IMPLEMENTED:
- Video interphone system
- Consumption optimization system
- Automatic lighting system with sensor
- Telephone system
- Electric separation with isolation transformer
- Home automation systems with PLC
- Lighting control with intelligent BUS systems.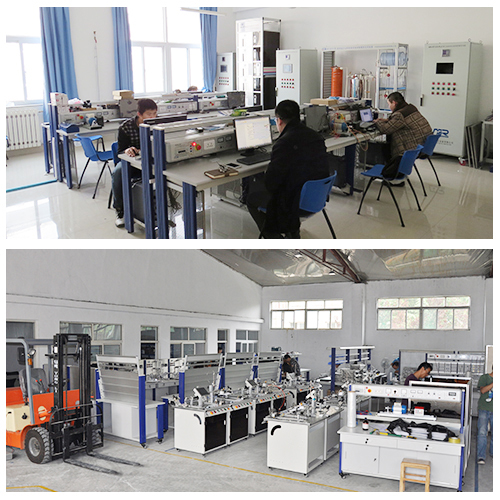 TECHNICAL SPECIFICATIONS:
This unit is made of welded sheet steel and sections, chemically treated and painted with several coats of epoxy varnish. Each one of the 4 available walls is provided with a panel including junction
boxes housing the components of the concerned system.
The whole framework is laid on a movable wheeled base.