MR412E Electrical Training Panel Educational Equipment Electrical Installation Lab Didactic Equipment
I.Product overview
1.1 Profile
This training device includes various types of lighting and industrial control components. Through relevant experiments, you can be familiar with the characteristics of lighting circuits, master its control principles and control methods, and cultivate students' corresponding knowledge and skills. It is suitable for higher vocational, vocational, and secondary Assessment of teaching and skills training in vocational schools and technical schools.

1.2 Feature
(1) The training workbench adopts an aluminum profile column frame structure, with a cushion at the bottom, a built-in integrated installation of measuring instruments and training power, which is easy to use and not easily damaged.
(2) The motor is fully equipped and can be used in combination to complete the training content of various courses.
(3) The training workbench has a good security protection system.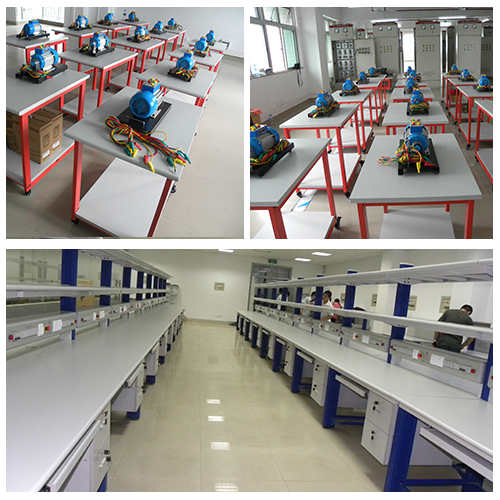 II.Performance parameters
2.1 Input power: three-phase five-wire system 380V ± 10% 60Hz
2.2 Overall dimensions: 1200mm × 300mm × 800mm
2.3 Machine capacity: <1.5KVA
2.4 Weight: <100kg
2.5 Working conditions: ambient temperature -10 ℃ ~ + 40 ℃ relative humidity < 85% (25 ℃)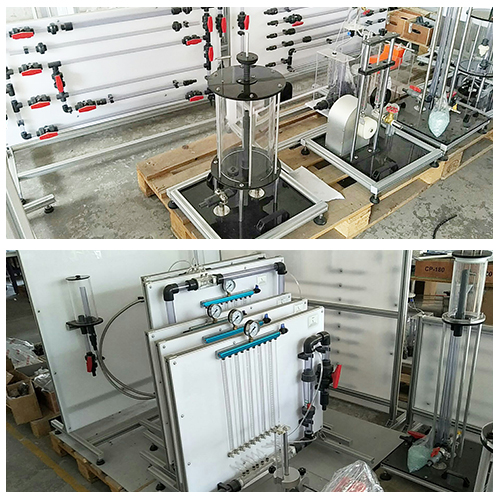 III.Product composition
3.1 Frame
The power control screen uses an aluminum alloy profile panel and a closed box structure, which is connected to the lower shelf as a whole.
3.2 Power Supply Box Configuration
(1) Three-phase five-wire power input, controlled by leakage circuit breaker,
(2) Equipped with power indicator, power output socket and safety power output terminal.
(4) Built-in AC power supply with short-circuit protection.
3.3 Device
This training device is equipped with 11 hanging boxes modules, which can be connected through 4mm safety electrical cable for related experiments.
IV. Can complete the training content
4.1 fluorescent lamp related experiments
4.2 Lighting related experiments
4.3 Single-phase multi-power meter experiment
4.4 Transformer related experiments
4.5 Electricity meter related experiments