MR003R Experimental Simulator Of Air Conditioning, Temperature And Constant Humidification Teaching Equipment Air Conditioner Training Equipment
You must provide an experience for a 4-force ventilation system and a heat pump air conditioning system.
It consists of an auxiliary heating device with heat pump and humidification, usable with hot and cold water.
The humidification device must have a sprinkler system that allows air to cross. You can evaluate and compare its performance and you can adjust the intake / exhaust valve.
The temperature of hot and cold water can be adjusted by the user.
The complete equipment should be designed to check the operation from the outside, and the temperature inside is adjustable.
The complete equipment must have an automatic control system, due to the temperature and organic humidity.
The sequence panel should consist of the automatic control of the graphic device, and should give an experience and train in the control of temperature, pressure and humidity adjustment, connecting the circuits to the power supply.
You should be able to protect the overload and operate the pressure switch, alarm bell and an indicator light, while problems with the thermostat occur.
You must control the power (ON / OFF), the monitor, and the data stored in the computer of the electrical control panel through item 1. It must have insertion and simulation of faults, User manual in Spanish with theory and practices for instructor and student
Size: 1800x1000x1000mm
Freezer main controller
- Adopted 32-bit high-performance ARM processor
- Built-in USB port for PC connection
- Up to 16 temperature modules can be interlocked
- Built-in RS-485 communication terminal for multipoint communication
- The RS-485 communication circuit must be designed as an insulation structure to improve noise immunity.
- 12-bit AD input for pressure and humidity sensor interlocked 16Ch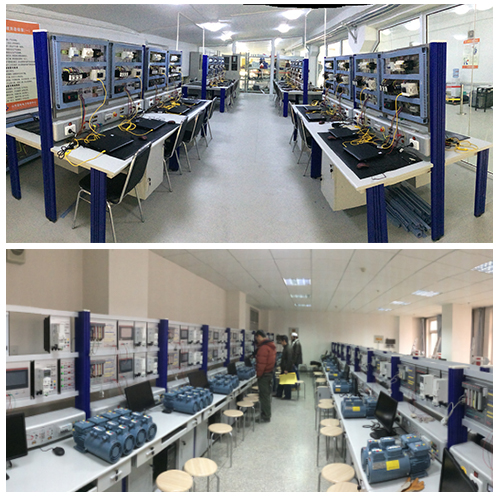 - Built-in 16-channel digital input for function control.
- 16 built-in LEDs to verify the output status inside the PCB
- Built-in 16 external LEDs to verify the output status
- Up to 16 relay output channels (8 basic channels, 8 optional channels)
- The relay for the output must have a rating of 10 A or higher.
- The SMPS and DCDC converter must be integrated and designed with an external signal and an insulation structure.
- Power source: AC86 ~ 264V, 50 / 60Hz free voltage
- Within the size of PCB 250X140
It should contain the components listed below as:
Compressor: 1 / 2HP, single phase 220V, control box.
Condenser: Air cooled.
Heat exchanger for hot and cold water, clamp type. (2 pieces)
Evaporator for heat pump: pin, air-cooled tube (Soldier)
Liquid Receiver: 1 / 2HP
Accumulator: 1 / 2HP
Expansion valve (2 pieces): Manual.
Electronic valve (4 pieces): 3/8 '' clamp or welded type.
Filter dryer: 3/8 '' clamp or welded type.
Pressure gauge: High pressure, Low pressure.
Loading nozzles
Acrylic visor: clamp or welded.
Transport pump (3 pieces): 220V, 60Hz
Seal valve 220V, 60Hz
Exhaust valve: 220V, 60Hz
Humidification device: Spray and atmospheric crossing type.
High and low pressure switch: LPS, HPS, VOLT, AMPERIMETER
Temperature sensor 13 pieces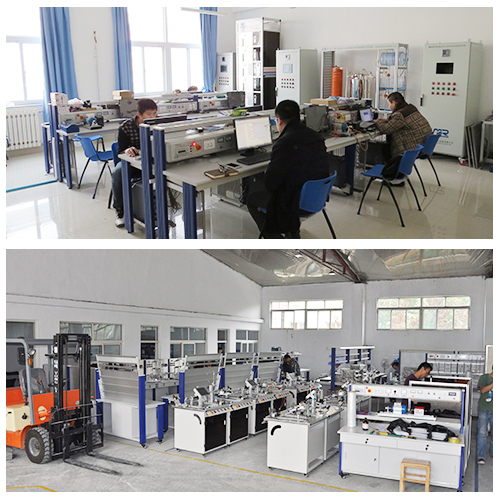 Refrigerator temperature module
- Built-in 4Digit FND with good visibility
- Up to 16 temperature modules can be interlocked
- Built-in RS-485 communication terminal for multipoint communication
- RTD type temperature sensor input
- Accuracy within ± 0.2 degrees
- Built-in 10A rating relay
- Built-in 4-bit rotary switch for address configuration
- Using a 10 A output relay
- Power source: DC24V
- Front PCB size within 70X50
Pressure sensor 2 pieces
Humidity sensor 1 pieces