MR080M Pneumatic Training Kit Vocational Training Equipment Pneumatic Workbench
I Introduction
Kit type pneumatic training system is designed according to "Hydraulic and Pneumatic Drive" and "Pneumatic Control Technology" to meet teaching requirement of modern pneumatic major. This system can not only conduct conventional pneumatic basic control circuit experiment, but also conduct application experiment of simulate pneumatic control technology and course design of pneumatic technology, it can make students accomplish design of smart control circuit. In a word, the system is typical experiment equipment with perfect combination of mechanical and electrical.

II Technical data
1.DC current: input AC 220V, output: DC 24V/3A
2.Air compressor (basic configuration small machine): power supply: AC 220V±10% 50Hz, power of electrical machine: 1/8HP
3.Rating volume: 6L. Rating output air pressure: 0.85MPa. Noise grade: 66dB
4.Groove interval: 25mm
5.Overall dimension: 470*560*260mm
6.Dimension of base board: 450*480mm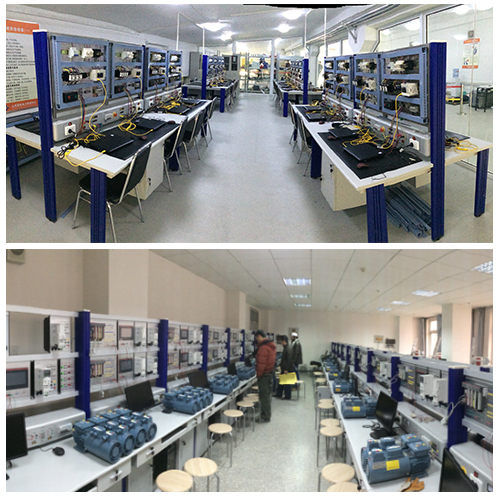 III Experiment (can combine different pneumatic circuit and control system by oneself)
1 Pneumatic basic control circuit experiment
1 Single-acting cylinder auto control
1 Double-acting cylinder auto control
1 Other integrated, extended experiment pneumatic circuits.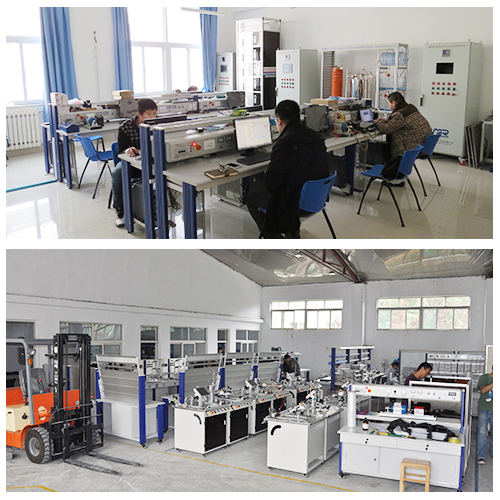 Examples for Pneumatic basic experiment circuit:
1 Single-acting cylinder reversing circuit
1 Double-acting cylinder reversing circuit
1 Single-acting cylinder speed control circuit
1 Double-acting cylinder one-way speed control circuit
1 Double-acting cylinder bothway speed control circuit
1 Speed changeover circuit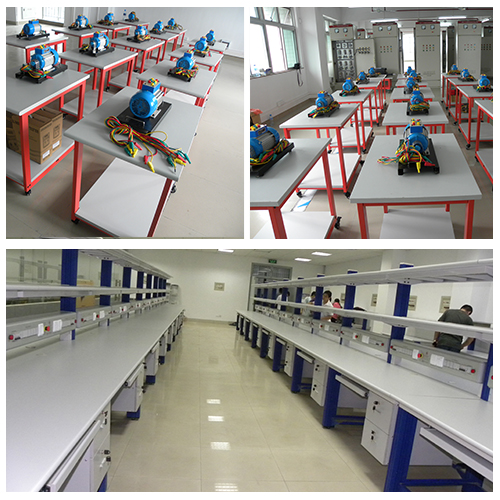 1 Buffering circuit
1 Interlock circuit
1 Single cylinder single reciprocating control circuit
1 Single cylinder continuous reciprocating control circuit
1 Multiple-cylinder sequence action circuit
1 Double cylinder synchronization action circuit
1 Unloading circuit
1 Application circuit of or gate type shuttle valve
1 Application circuit of and gate dual pressure valve