MR063M Process Control Measurement Educational Aids Didactic Equipment Mechatronics Training Equipment
I. Basic structure
This training platform design with the current vocational colleges "chemical measurement and instrument", "process instrumentation", "process measurement instrument" and "instrumentation work operation training" and so on the experiment the requests of the outline.

This training device consists of a controlled object (stainless steel frame) and control system (mesh plate) composition, controlled object contains power system, water tank, storage tank, pressure transmitter, differential pressure transmitter, turbine flowmeter, P1100, K dividing thermocouple, valves, pipe, etc., The control system consists of mesh plate, leakage protector, switch power supply, single phase voltage module, K dividing cold junction compensation device, intelligent instrument, terminal blocks, common tools and plant parts and components, etc.
Through this training device use and learning, the students can master the process of measuring instrument and automation instrument installation, measurement and use.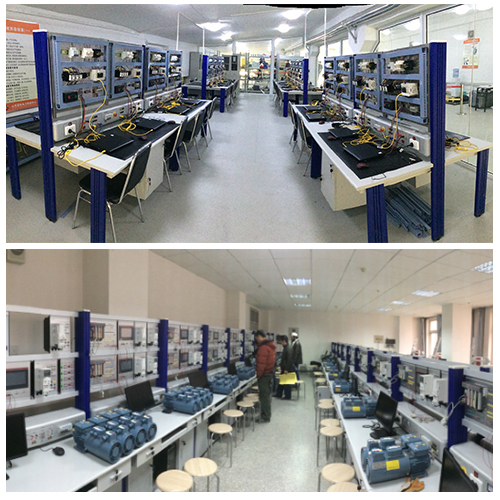 II. Basic function
1, Working power supply: single phases, three wires, AC220V, 50Hz
2, Machine capacity: ≤ 3.0 kVA
3, Dimension: 1650×720×16000mm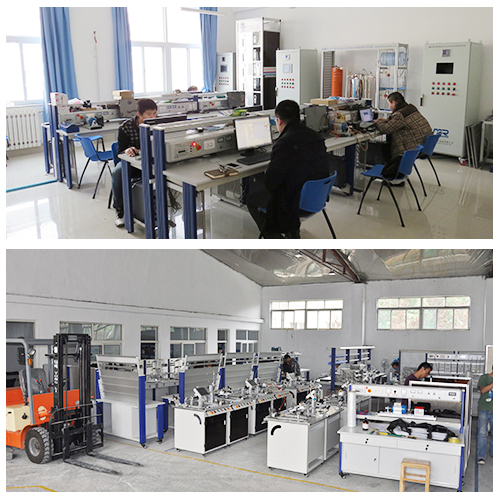 III. System features
1. Object system for stainless steel frame, all components are stainless steel and aluminum alloy design.
2. Sensor secondary instrument installation on the object, convenient students in the field each operation.
3. Object system design beautiful, open, good for students to practice provides a good training object.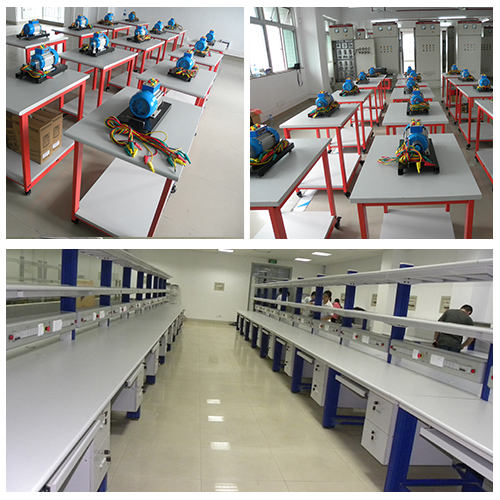 IV. Training Project
1, Training device structure and system knowledge
2, Electric valve fault diagnosis and maintenance skill training
3, Pressure testing instrument fault diagnosis and maintenance skill training
4, Flow measurement instrument fault diagnosis and maintenance skill training
5, Temperature measurement instrument fault diagnosis and maintenance skill training
6, Liquid level measurement instrument fault diagnosis and maintenance skill training