MR-EPT EV Air-Conditioning Trainer With Heat Pump Educational Equipment Air Conditioner Trainer Equipment
I. Product overview


This trainer is used to study the practical device and working principle of the heat pump air conditioning system operation, in-depth study in a heat pump system, four-way reversing valve and the operation of other components. Research among media use liquid (water) from the production site to the transmission process of using the target.


II. Product feature


The training bench takes aluminum frame structure, it is concise and fastness, it is not only to lighten the equipment, but also ensure the strength of equipment, it is equipped with 4 universal casters on its bottom, which is easy to move.
The refrigeration circulation pipeline is laid on installation panel, it is painted with different colors on high and low temperature area, which is easy for observation and distinguish.
The equipment is fitted with good safety protection system. It is equipped with high-low pressure protection switch in refrigerating cycle, when system pressure is abnormal, the compressor can stop work immediately to protect compressor and system. It is equipped with earth leakage circuit breaker, emergency stop and reliable ground protection in electrical circuit, which is to ensure safety of equipment and personal.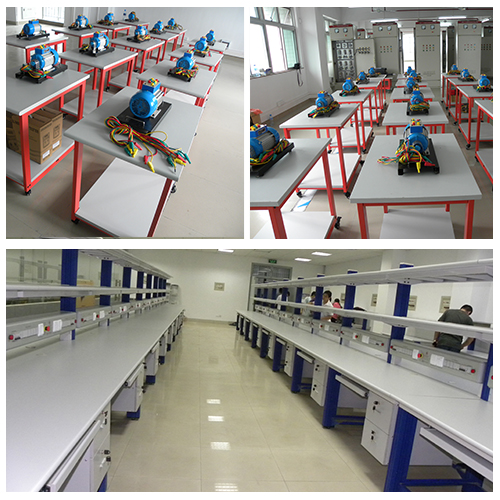 III. Technical data


(1) Input power: 220V±10%, 50Hz
(2) Overall dimension: 1800mm×800mm×1800mm
(3) Weight: 100kg
(4) Operating condition: environment temperature 10℃~30℃, relative humidity <75% (25℃)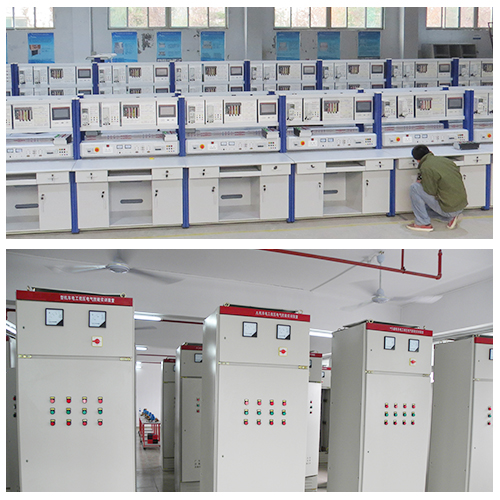 Supplied with:


English General air-conditioning manual
English Experimental handbook