MR015R General Cycle Refrigeration Trainer With Data Acquisition System Vocational Training Equipment Refrigeration Laboratory Equipment
This trainer introduces the student to the basics of refrigeration system used in refrigerator and air conditioning.
Students learn about practical knowledge of vapor-compression refrigeration cycle operation.
The trainer contains the basic components found in many refrigeration and air conditioning systems.

These components have been mounted onto a special frame and are clearly laid out and identified for student examination.
During operation, studies of pressure enthalpy (p-h) diagram concerning the thermodynamics cycle of refrigeration or air conditioning system can be made.
A number of special controls meters and transparent view ports have been provided in order to setup and monitor a variety of experiments.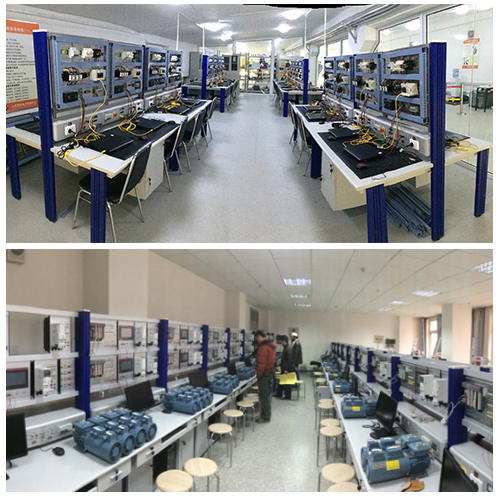 Features:


The trainer is built around a special work bench that incorporates a demonstration board onto which the components are mounted.
The components are neatly laid out in a manner similar to the refrigeration circuit so as to be easy to understand.
The refrigeration circuit is displayed on a colorful printed diagram. Refrigeration lines are color coded to indicate the state of the refrigerant.
Control panel with instrumentation including Line Voltage, Ampere (Total Current) and Temperature display panel meters are provided as a standard to control the trainer and to facilitate measurements.
The unit should be supplied with a experiment manual containing theory, standard operation procedure, experiment procedures and references which should be provided during the bidding process to ensure all experiments are met.