MR016R Automatic Air- Conditioning Training Platform Didactic Equipment Air Conditioner Training Equipment
Picture is only for reference, we supply as technical data


I Introduction


Control board adapt pure aluminium-plastic panel, control board with colours visual electrical control system principle diagram, it is same for the original car. And it has operating manual and experiment instructor, etc.
In the bottom is the stand, it is equipped with self-locking trundle. it make the stand easy to mobile education.

II.Function characteristic


This experiment bench can make the student understand the basic structure and working principle of automatic air condition, student can understand the position and working principle of sensor and actuator through original.
Experiment bench can visual observe the voltage changing of indoor temperature sensor , environment temperature sensor and other sensor along with the load, it can observe and detect the evaporator assembly structure, high pressure switch, air condition switch, direction gates servo motor, combination gates servo motor and other component.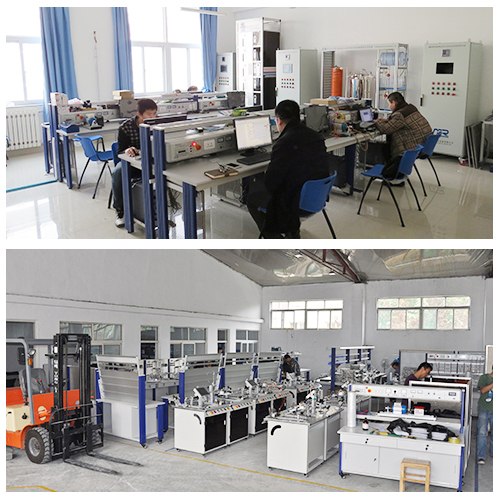 III Technical Specifications


Power supply: DC12V
Refrigerant: R134a
Working temperature:-40℃ to +50℃
Dimensions: 180x80x180cm
Net weight: 265kg

IV.Supplied with:


English General air-conditioning manual
English Experimental handbook