MR-WL 102 Change of State of Gases Didactic Equipment Heat Transfer Laboratory Equipment
I Product content




1 Product overview


The MR-WL 102 gas state change experiment platform is a training and teaching device used in the laboratory to verify the gas state change.
The four basic thermodynamic processes of isothermal, equal pressure, isovolume, and isentropy are the basis for thermodynamic learning.
This experimental table uses air as a test Gas, in two fully transparent gas storage tanks, the two basic change processes of isothermal change and isovolume change of gas are displayed.

In the first gas storage tank on the left, the compressor controls the increase and decrease of the gas volume, the change process is slow, and the work is negligible, which can be regarded as an isothermal change; in the second gas storage tank on the right, it is closed The gas volume is constant.
The temperature of the gas is slowly increased by the electric heater, and the pressure rises, showing the gas isometric change process; the two simulation laboratories are transparent and observable, and the temperature, pressure, and volume changes during the process are passed through the electronic instrument It is measured and displayed directly on the digital display screen, and can also be transmitted to the PC for processing.
Through related experiments, students can familiarize themselves with the relationship between various physical quantities in the process of gas state changes, and cultivate students' corresponding knowledge and skills and the ability to innovate and develop.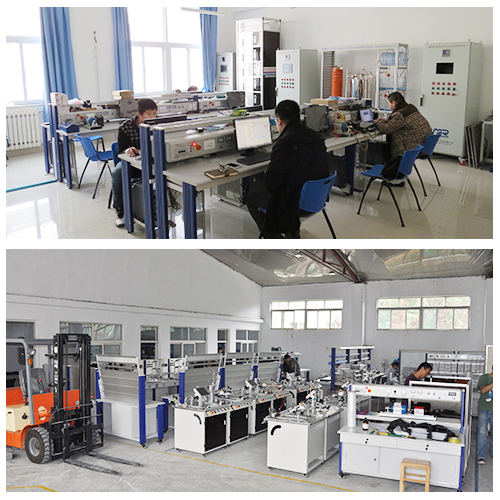 1.2 Features


The gas storage tank of the test bench is fully transparent, and the whole process of the gas state change can be observed;
The test bench can verify the isothermal change and isovolume change in the gas state change;
The transient data during the change of the workbench can be digitally displayed by electronic instruments (including water temperature, air temperature, water flow, and air flow);
The various physical quantity data of the workbench change process can be transmitted to the PC through the USB interface for further processing.