MR-ZT08 Heat Conduction Trainer Educational Equipment Heat Transfer Lab Equipment
1 Product overview
1.1 Overview
Heat conduction is the heat transfer between molecules under the influence of temperature difference, and it is one of the three basic ways of heat transfer.
The MR-ZT08 heat conduction test bench is a training and teaching device used in the laboratory to study steady-state and non-steady-state heat conduction.

The bench is composed of two parts, a heating part and a heat dissipation part, with cylindrical samples made of different metals inserted between them. Each sample is arranged with 12 temperature measurement points to measure the center temperature of the sample. The design principle of the measurement points is to have as little impact on temperature measurement as possible. The heating part is heated by an electric heater, and the temperature is kept constant during the experiment through a thermostat. The heat dissipation part is realized by a water cooling circuit. The top water tank can adjust the cooling water flow to control temperature changes.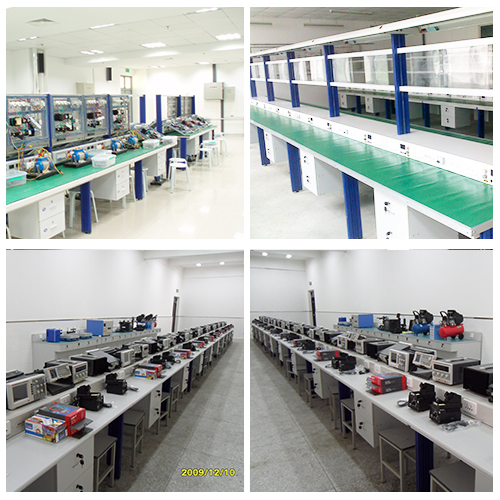 1.2 Features
MR-ZT08 experiment bench has 12 temperature measurement points for the experimental samples;
ØThe experimental table is equipped with two different experimental samples of different materials to verify the two different conditions of steady-state heat conduction and non-steady-state heat conduction;
ØThe test bench can adjust the cooling water flow through the top water tank to control temperature changes;
ØTransient data during the change of the workbench is directly displayed on the display in digital form;
ØThe data of various physical quantities in the changing process of the workbench can also be transmitted to the PC through the USB interface for further processing.