MR-ZT09 Advanced Conduction Unit Didactic Equipment Thermal Transfer Demo Equipment
1 Product overview
Overview
The MR-ZT09 advanced conduction device experiment table is a training teaching experiment device used in the laboratory to test the thermal conductivity in the heat transfer process.
In this experimental platform, the core element is a metal test rod sandwiched between the heater and the Bolt cooling element.

The whole set of equipment is arranged in a transparent bell-shaped cover, and the process is convenient for observation. In this arrangement, the error caused by convection can be ignored, and all the heat is fed back by the test rod as a temperature change and displayed on the display.
The test bench is equipped with different materials of heat conduction rods to take into account the impact of material differences. The thermal conductivity of the heat conduction rods can be calculated by the temperature difference between the hot and cold ends.
The experimental platform also contains a vacuum pump and digital display. The transient measurement value is displayed on the digital display, and it can also be directly transmitted to the PC via USB for further processing. The vacuum pump can realize the experimental process in a near-vacuum state.
Through related experiments, you can understand the basic principles of the heat conduction process and cultivate students' ability to innovate and develop.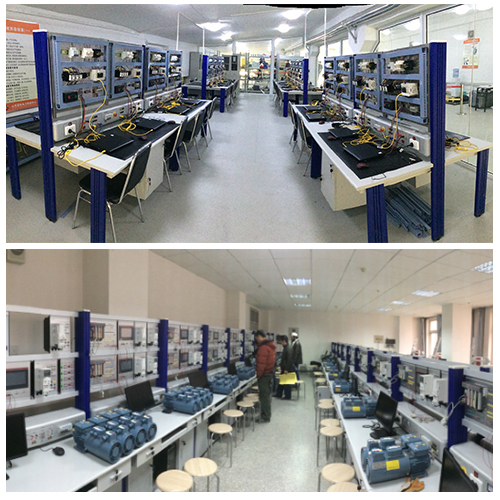 1.2 Features
MR-ZT09 experiment table is controlled by heater and Bolt cooling element, which is linearly controllable;
ØThe experimental device is arranged in a transparent bell-shaped cover, and the experimental process is approximately in a vacuum state, eliminating the interference of thermal convection;
ØThe test bench is equipped with samples of different materials;
ØTransient data during the change of the workbench is directly displayed on the display in digital form;
ØThe data of various physical quantities in the changing process of the workbench can also be transmitted to the PC through the USB interface for further processing;
experiment overview