MR-ZT10 Thermal Conductivity of Building Materials Didactic Equipment Thermal Transfer Educational Equipment
1 Product overview
Overview
The thermal insulation of building materials is an important research field of building physics, which studies how to ensure a comfortable indoor climate throughout the year while consuming less energy. This is mainly achieved by using building materials with high heat resistance and low heat dissipation.

The MR-ZT10 building material thermal conductivity test bench is a training and teaching device used in the laboratory to study the thermal conductivity of various non-metallic building materials. The test bench is equipped with samples made of different materials: wooden boards and acrylic boards. The samples have the same size to reduce the experimental error. During the experiment, they are placed between the heating plate (electric heating) and the water cooling plate. The sample fixture can ensure that the same experimental conditions are provided for different experimental samples. Set the temperature of the hot plate and the cold plate on the software before the start of the experiment. The temperature is kept constant by the temperature controller.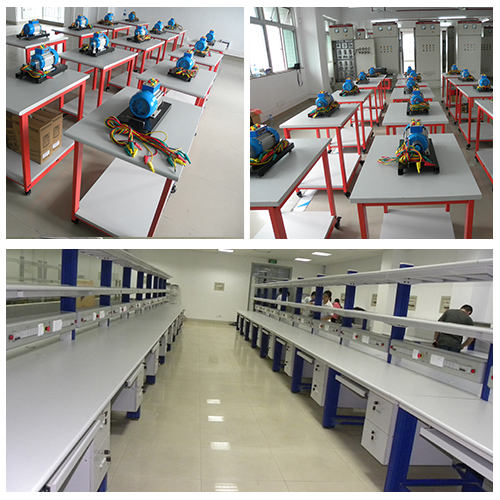 1.2 Features
MR-ZT10 experimental platform is equipped with different properties of building materials to compare and study the thermal conductivity;
ØThe experimental bench is equipped with a temperature control system to ensure a constant temperature during the experiment;
ØThe test bench has sample fixtures to ensure that the same experimental conditions are provided for different experimental samples;
ØThe outer shell of the test bench is insulated as a whole to avoid the influence of the difference in external temperature on the test results;
ØThe data of various physical quantities in the experiment process of the workbench can also be transferred to the PC through the USB interface for further processing;