MR-WL 314.02 Mixed Flow Module Vocational Training Equipment Heat Transfer Demo Equipment
I Product content
1 Product overview
The MR-WL 314.02 mixed flow experiment module is an extended expansion module.

It is used in conjunction with the experimental platform as a training teaching module for the laboratory to study the forced convection heat transfer process between the tube wall and the fluid. The core element of MR-WL 314.02 is a tube bundle with heating elements in a transparent tube section. The tube bundle and the tube section together form a shell and tube heat exchanger. In the experiment, the fan is used to achieve the effect of forced convection. The ambient air is sucked in to pass through the transparent pipe part of the main body.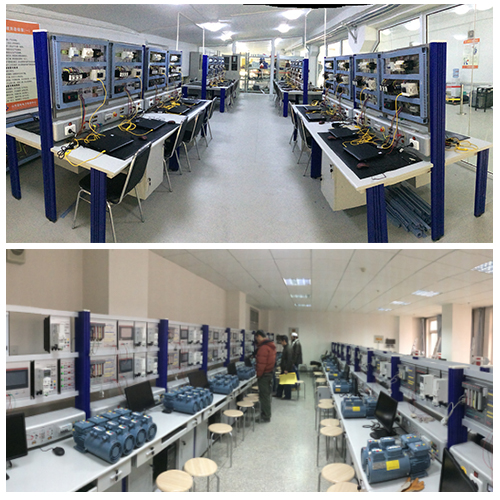 A baffle plate is arranged in the middle of the pipe section to guide the air flow and enhance heat exchange. The temperature sensor is arranged on the surface of the equipment to measure the temperature of each point on the wall and the measured value Directly displayed on the main experimental platform, through the designed related experiments, students can understand the convection heat transfer process between the pipe wall and the fluid when the fluid flows through the pipe.
1.2 Features
The test section of the MR-WL 314.02 experimental module is a transparent pipe section;
Baffles are arranged in the pipe section of the experimental module to guide air flow and enhance heat exchange;
The data of each point of the working section can be measured by the sensor;
The transient data during the change of the workbench is directly displayed in digital form on the display screen of the main test bench.