MR034E Solar or Wind Energy Trainer With Connection To Mains Transformer Training workbench Didactic Equipment
DL SUN-WIND-G
Modular trainer for the theoretical-practical study of the electrical installations with photovoltaic solar energy and wind energy.
Composed of:
-A photovoltaic inclinable module, 90W, 12V, complete with a cell for measuring the solar irradiation and with a temperature sensor.
- A wind turbine
• Wind turbine 12 Vdc, 400 W
• Supporting frame 1.5 m.

Anemometer and wind direction sensor.
A set of modules with a supporting frame:
A load module with two 220V lamps, dichroic 35W and LED 3W, with independent switches.
DC to AC converter for the solar section Braking resistance for the wind turbine.
A rheostat.
A module for the measurement of solar irradiation (W/m2), solar panel temperature (°C), current, voltage and power.
A module for measuring wind speed and direction.
Module for energy measurement.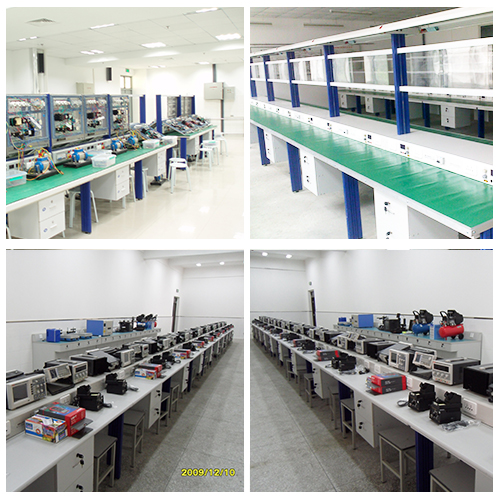 Differential magneto-thermal switch.
Network distributor.
A motor kit for indoor use of the wind turbine.
A dc to ac converter, with sinusoidal output at mains voltage. Average power: 300 W.
The trainer is complete with connecting cables and experiment manual.
Complete with data acquisition and processing software.